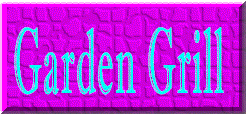 Company Profile
Garden Grill was founded on the premise that everyone should be able to obtain good, wholesome food at a moderate price. Our primary focus is to create a casual dining atmosphere that provides quality service. Garden Grill continually strives to offer excellent quality, products, and service. We strive to contribute and be a viable asset to every community where we are located.
Dinner entree prices range from $6.95 to $14.95, and lunch entree prices range from $4.75 to $8.95. During the last fiscal year, the average check per person was between $11.00 and $12.00, with alcoholic beverages accounting for approximately 7% of sales.
Garden Grill places importance on brand building and, as a result, is one of the largest advertisers in its segment of the restaurant industry. In five locations, the company is testing the Garden Cafe concept, which is a limited-menu cafe in food court settings of regional shopping malls, with units affiliated with a nearby full-sized restaurant. The company also is experimenting with new restaurant decor and additional menu items to maintain a fresh appeal to our customers.