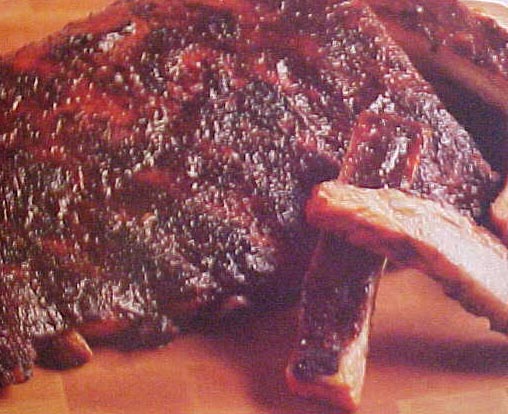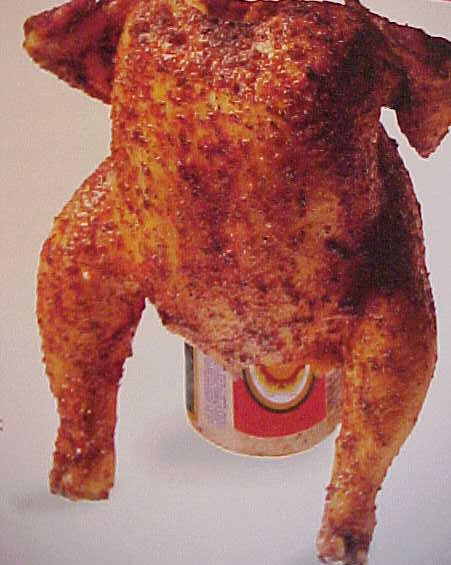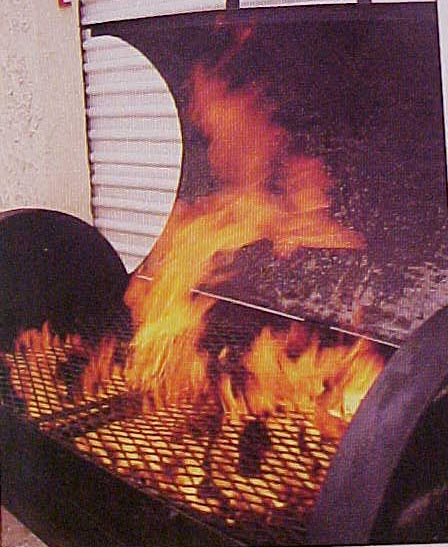 BBQ
| Home | BBQ | Cajun | Low Country | Southern | Links | Feedback | Resources |
Barbecue has been around since the discovery of fire; it's so popular in the South it's considered a cultural icon. The word "barbecue" (barbeque, Bar-B-Q, B-B-Q) comes from the framework used by Indians in the Caribbean, named "barbacoa" by early Spanish explorers. Over time the word came to mean the method of preparation, and often even the event where it's served.

Some of the states most well-known for their barbecue are North and South Carolina, Kentucky, Arkansas, Tennessee, Georgia, and Alabama along with Texas and Missouri, a little farther to the west. Barbecue in the South almost always means pork, with a few exceptions; beef is most often the meat of choice for Texas barbecue and mutton is commonly used in some areas of Kentucky.

In North Carolina, pork shoulder is cooked slowly with a little salt or no seasoning at all, then pulled from the bone in chunks or shreds. The finishing sauce, if one is used, is applied after the cooking. Eastern North Carolina sauces are almost always vinegar and seasonings, while the western part of the state uses ketchup in their sauces.

Side dishes and toppings vary widely from region to region, and no barbecue is complete without the right accompaniments. Slaw is a favorite, on the side or as a topping to a pulled pork sandwich. A hearty Burgoo or Brunswick Stew accompanies barbecue in other regions, while others prefer potato salad, beans, cornbread, hash on rice, corn on the cob, french fries, chips or hush puppies. Pass the wet naps please!



Roses Rockin Rib Rub
2 tsp. salt
1/4 c. brown sugar
2 tbl. onion powder
2 tbl. ground cumin
2 tbl. chili powder
2 tbl. black pepper -- freshly cracked
1 tsp. cayenne pepper
4 tbl. smoked paprika
All you do is throw them together and mix them well.
Moppin Sauce
1 C Cider vinegar
2 tbl. Rib Rub
1/4 small onion, thinly sliced
2 tbl. brown sugar
Mix all together in non reactive bowl. Mop over pork butt or ribs while smoking.
Hickory Smoked BBQ Ribs
2 whole slabs of pork spare ribs (remove the papery skin from the back of each slab by pulling off)
Roses Rockin Rib Rub (double the recipe)
Sprinkle rub generously over both sides of the ribs. Wrap the ribs tightly with plastic wrap and refrigerate for at least two hours. Soak chunks of hickory wood in water. Use only hickory for the sweet smoke flavor. It is available at Barbecues Galore. Set up your grill or smoker for indirect cooking. Use enough charcoal to last three hours. After the coals are lit, move them over to one side of the grill and top with several pieces of the soaked hickory. Place the top grill on your cooker and put the ribs (unwrapped, of course) on the side of the grill opposite the fire. Cover the grill and set the air dampers until you have a grill temperature from 250 to 275 degrees. What you want is a long, slow cooking time to allow the smoke to flavor the ribs. After about an hour baste the ribs with the leftover rub mixture missed with a little apple juice or water. Add more hickory and coals, if necessary. Replace the cover and continue smoking. You will know the ribs are done when they are very tender and the meat has pulled back from the bone, about 2½ hours.
Smoked Pork Butt
4-5 lb pork butt
Rib Rub
Moppin Sauce (double the recipe) reserve 1/3
Season the pork butt with the rub. Place in smoker and smoke at 200 degrees for about 12 hours, till tender and ready to fall apart. Baste every one-two hours with moppin sauce. At this point, pull the pork apart and add reserved moppin sauce. Serve on buns with coleslaw on the side.

BBQ Extras

BBQ Cookbooks
This Web Site Created by Rose Mutchler Copyright © 2004[Southern Recipes]. All rights reserved.
Revised: 02/03/04.